Alison Hooper OWNER/ARTISTIC DIRECTOR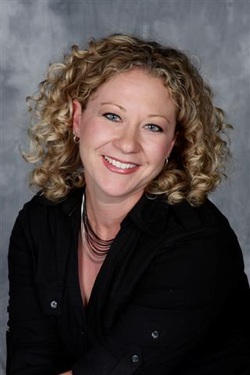 After traveling the world performing on some of the best stages for the better part of two decades, Alison established Centre Stage Dance Academy in March 2002. As a well-rounded professional dancer, choreographer and talented instructor, her work can be found all over the globe. She has worked and choreographed on stage, film, and onboard cruise ships. She recently choreographed and starred in the MTV pilot "Making of a Real High School Musical", choreographed The Great American Patriot Award-A Tribute to Bob Hope onboard the USS Midway, had her innovative choreography help new recording artist, Berko, with his first music video, and co-directed/choreographed the Grand opening Gala Performance of the Lewis Family Playhouse in Rancho Cucamonga. A former production show coordinator with Princess Cruises, Alison now finds her home as the resident choreographer for Citrus College Women's Ensemble and Centre Stage, Inc. She was also the choreographer of the critically acclaimed "An Evening with the Egos" at the Victory Theatre (Burbank, CA) and Breadline Theatre (Chicago, Ill.)

After years of extensive training and performing, Alison's career took a dramatic change. Rather than be in the spotlight alone, she wanted to share her training and help to create the next generation of stars. Her goal was to open a dance studio where children could be taught in a positive manner and be encouraged to explore their creativity and enthusiasm for dance. Alison's love for children and her passion for dance has built the academy up to a staff of ten and enrollment continues to grow daily. She lives by the motto "when in doubt…DANCE!" Come and experience the excitement at Centre Stage Dance Academy for yourself!





---
Natalie French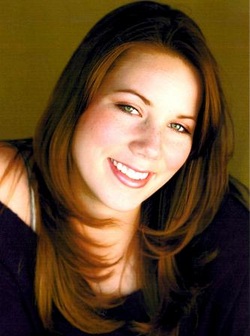 Natalie French have been singing and dancing since the age of 3. She has danced and trained at studios such as dancemaker, the Edge, Millennium, and STEPS on Broadway. She has been teaching ballet, tap, jazz, lyrical, and pee wee hip hop for the past six years. She has performed in numerous productions throughout Southern California. She has appeared in the original musical Pazzazz produced by Milt Larsen and Richard Sherman, Cinderella, Anything Goes, Guys and Dolls, King and I, Music Man, Beauty and the Beast, and Grease as Sandy. She has also performed in numerous charity benefits, such as C.H.O.C. with Carlton Burnett Productions, LA. Against Aids, City of Hope, and others. She has choreographed for The Wiz that appeared at Centre Stage in Fontana and was the assistant chorographer for Beauty and the Beast at Performance Riverside.

Natalie holds a Bachelors Degree in Liberal Studies from the University of La Verne. She is currently enrolled at the University of La Verne, where she is scheduled to graduate with a Masters Degree in Education and Teaching Credential in June of 2012.

She loves teaching children and watching them grow and seeing the movement of dance come alive in them. Dance is her passion.


---
Daniel Smith Choreography/Instruction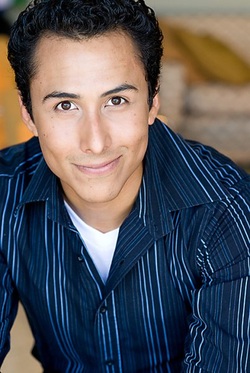 Credits include collaborations with: Inland Pacific Ballet, Chaffey College, The Musical Theatre Ensemble, Claremont High School, McCoy/Rigby Dance Academy, The Music Room of Orange County, Centre Stage Academy and Notre Dame High School. Credits as a performer include: The Producers, All Shook Up (US Regional Premiere) and Never Gonna Dance (West Coast Premiere) with Musical Theatre West, CATS with both Cabrillo Music Theatre and Moonlight Stage Productions and various performance and promotional events with Disney Entertainment, San Diego Musical Theatre, the San Gabriel Civic Auditorium, the Long Beach Symphony, The Candlelight Pavilion, The Huntington Beach Playhouse and Performance Riverside.

Centre Stage Dance Academy is fortunate to have this incredibly versatile and inspiring teacher on staff.


---
Layne Baker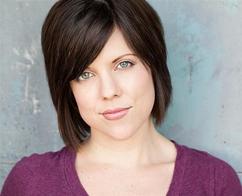 Layne Baker joined the Centre Stage team in July 2007 as an instructor for Tap and Dance for Stage. She was raised in Temecula, California, where she began her dance training at the age of eight. Tap was, and still remains, her favorite form of dance, although she is also trained in ballet, jazz and musical theatre styles. She discovered her passion for musical theatre at a very young age, and has been pursuing a triple-threat career ever since.


She received her Bachelor of Arts in Music from Pepperdine University in 2004, where she was privileged to study under some of the most noted names of the stage and screen, including Kristin Chenoweth, Donna McKechnie, and Gary Sinise. While in school, she began working in theater professionally, and has since appeared on multiple stages across Southern California. One of her proudest achievements was singing alongside Grammy Award-winner Bonnie Raitt, in a tribute to Broadway legend John Raitt. Recently Layne has also begun working in Television and Film. Regional credits: White Christmas (Judy Haynes), Singin' in the Rain (Kathy Selden u/s), Ragtime (Evelyn Nesbit), 42nd Street (Anytime Annie/Phyllis Dale), Fiddler on the Roof (Hodel), The Diviners (Darlene), Jekyll and Hyde (Flossie), Man of La Mancha, and Carousel.


Layne is thrilled to bring her love and excitement for music and dance to the phenomenal talent at CSDA, and looks forward to nurturing the development of each student's own passion for the theatre arts.


---